A hospitalist is a clinician whose primary professional focus is the general medical care of hospitalized patients. Following medical school, physician hospitalists typically undergo residency training in general internal medicine, general pediatrics or family practice, but may also receive training in other medical disciplines. Nurse practitioners, physician assistants, practice administrators and practice managers that work in general internal medicine may also identify as hospitalists.
Formerly known as inpatient physicians, hospitalists are focused around a site of care (the hospital) rather than an organ (like cardiology), a disease (like oncology) or a patient's age (like pediatrics). Unlike in other medical specialties, hospitalists help manage patients through the continuum of hospital care, often seeing patients in the emergency room, following them into the critical care unit and organizing post-acute care.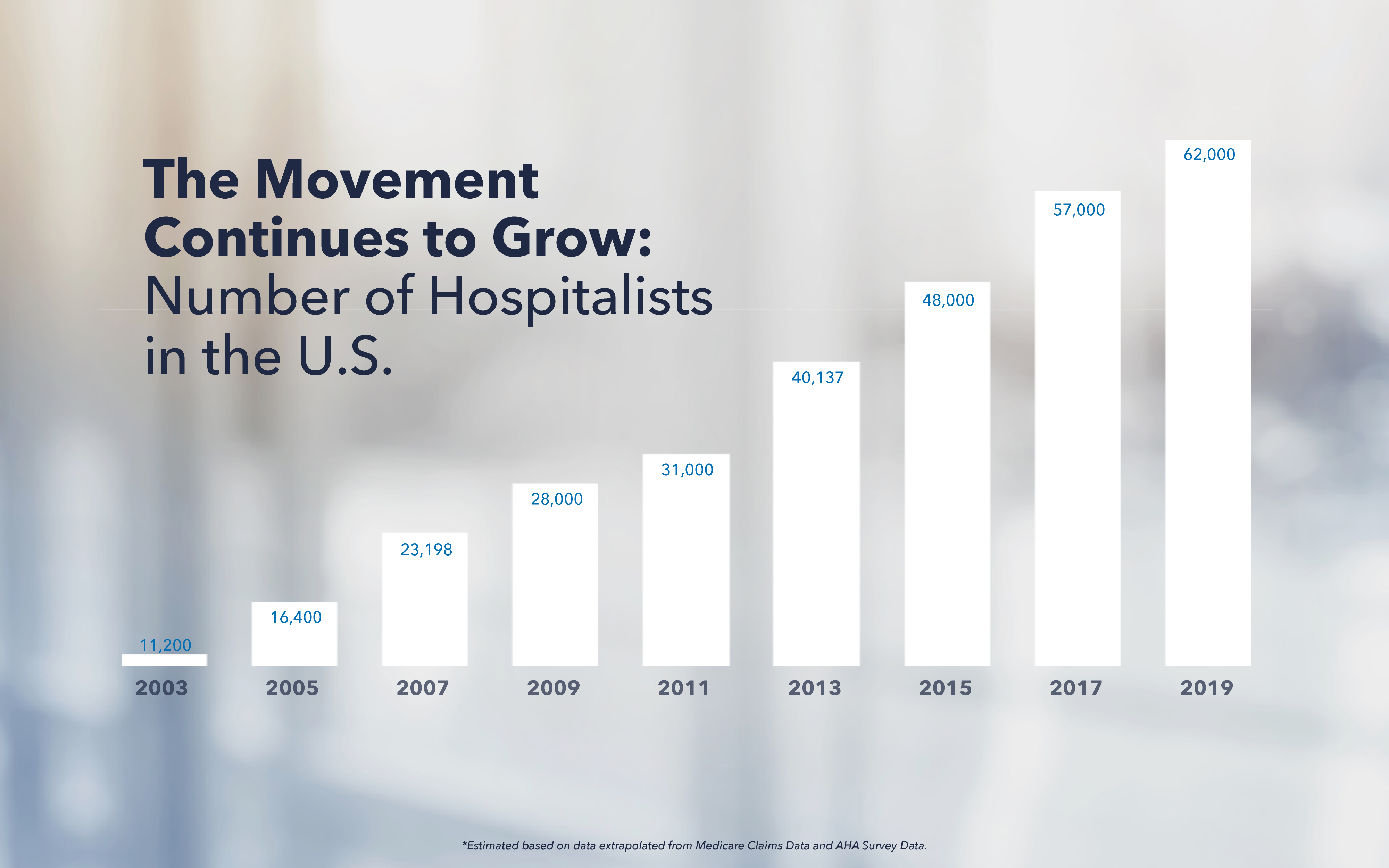 There are an estimated 62,000 hospitalists nationwide.*
95% of hospitals with more than 200 beds have at least one hospitalist.*
Hospitalists discharge more than 50% of all hospitalized Medicare patients.*
*Estimated based on data extrapolated from Medicare Claims Data and AHA Survey Data.